Lorrie Moore's introduction of Alice Munro situates her along side Flannery O'Connor and Margaret Atwood. Our editor relates the regular comparison of her master of short fiction to Chekov. Pretty good company, huh?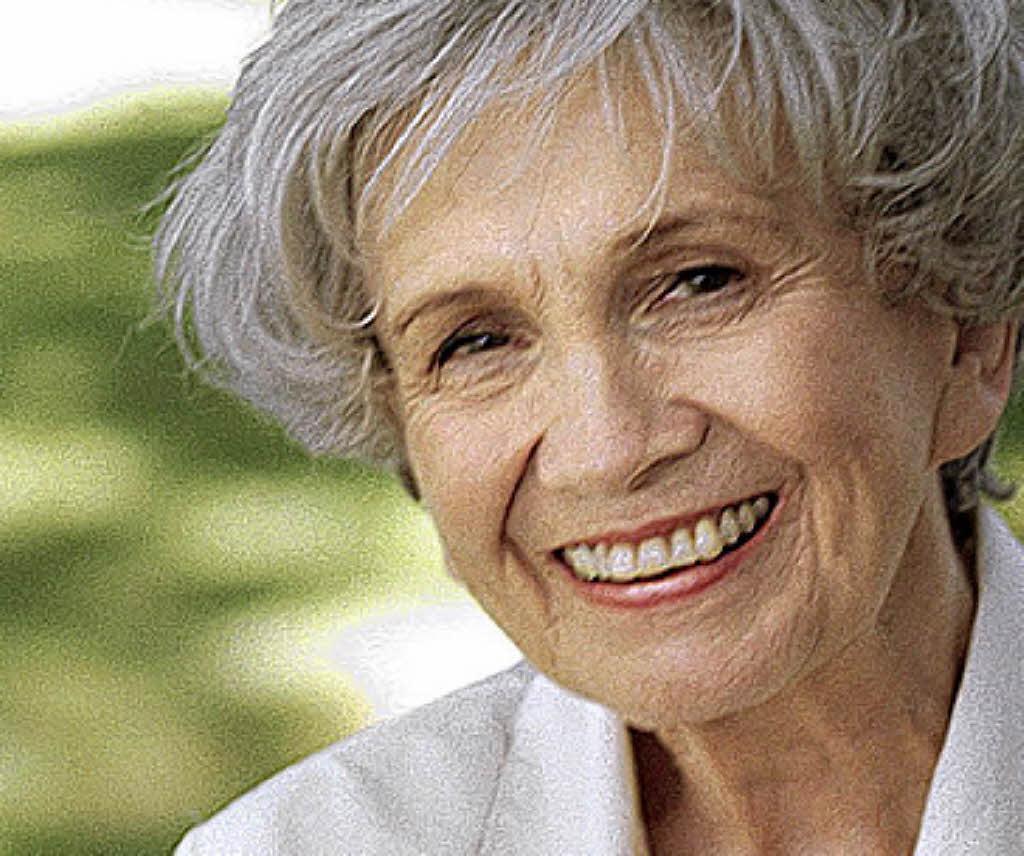 Munro's stories, and here we've got a fantastic sampling of three to discuss, are captivating and full of wonder and curiosity. In no small part, this power is drawn out of Munro's narrators who are - and this is pretty cool - captivated and full of wonder and curiosity about the events of the story! Let's take "Friend of My Youth" as an example of this movement. Our main narrative regards two women, Ellie and Flora. We're mostly concerned with what happens to them. Now, those two women have a friend, and that friend has a daughter, and that's our narrator. Shouldn't we be scratching our heads at this? Wondering just what the hell is going on and what's with all this narrative distance and conceptualization of Ellie and Flora when Munro could just give them to us?
Well, here's part of Munro's magic. Her narrators are writers. Maybe we don't see them with a book and a cup of coffee and ink-stained jeans and a string of hapless romances. But they do the work of writers; they engage in theory of mind, projecting thought and rationale onto others, they search for cause and attempt explanation, they ask themselves questions and constantly speculate. Munro's curiosity permeates her pages, giving depth to her characters and bringing them to life so that we as readers do not say, "Hey, this story seems to be from a peculiar perspective." Instead we say, "Hey! That's a good question. I was just going to ask that."